Mon Apr 26 2021 08:56:51 GMT+0000 (Coordinated Universal Time)
Figma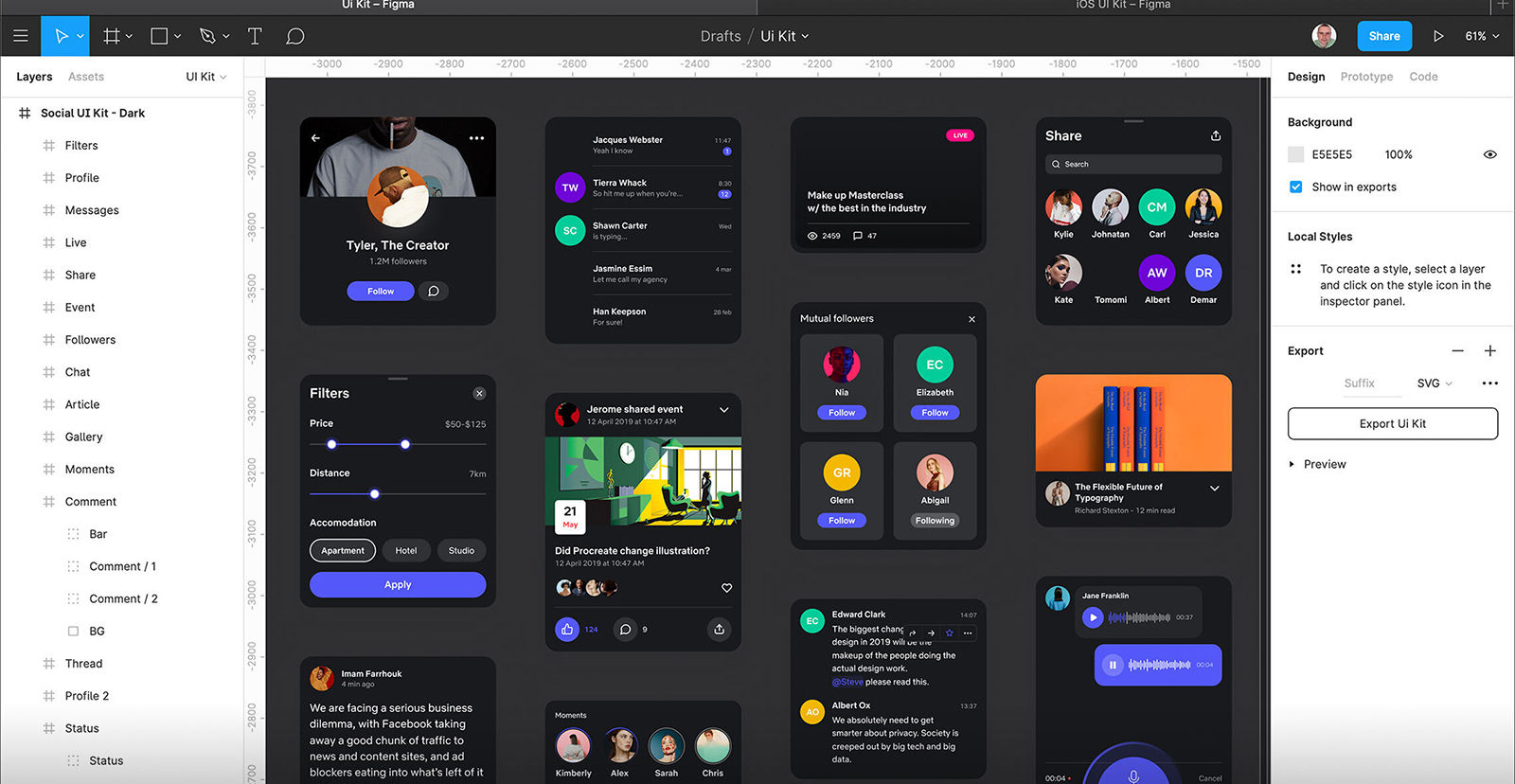 Inside Figma: enterprise, explained
Since Figma Organization first launched just over a year and a half ago, we've been committed to building a tool that supports companies of all sizes. Engineer Aashima Garg shares an inside look at Figma's enterprise team and the work they do, spotlighting a recent project to improve the Organization admin experience. She dives into how they understand complex users, builds partnerships with cross-functional teams, and why Figma's approach to enterprise is a little different.
"Enterprise" means so many different things at different companies. A common misconception I often hear is that enterprise product roadmaps are always dictated top-down: customers request something, and we build it. In reality, developing a product that scales well, supports a wide range of customers, and delivers a delightful experience is so much more complex (and interesting!) than just shipping the most recent request.
Figma's enterprise product team develops tooling that helps Organization admins manage their accounts and ensure that designers, developers, and collaborators have the access they need. Day to day, that involves joining sales calls with prospective clients to learn about their needs, meeting with existing customers to gather feedback and partnering with stakeholders across marketing, engineering, and design to build cohesive solutions.
Since launching Figma Organization in early 2019, Figma's usage within our existing customers has grown immensely. Especially in our new remote world, it's more important than ever for everyone involved in the product development process to be on the same page, and we often see that happening in Figma. But as more and more collaborators join Figma to participate and contribute to their company's design process, the scope of an Organization admin's work in Figma broadens.
Figma's original Admin Settings console was designed before we knew what tooling would be most valuable to admins. Now, over a year into the product's life, we've learned a lot more about who our customers are and what they need. Through conversations with customers, support, and sales, we started to understand what worked well, what didn't, and what admins need to efficiently do their jobs. It became clear that our customers had outgrown the Admin Settings' original design.
So, we set out to redesign it.
We knew that Figma worked well for designers, but for admins who manage their team's day-to-day operation, there was room for improvement. We decided to reimagine Figma for our admin users, optimize their member management workflows, highlight existing functionality, and leave room to allow us to more easily build new features in the future.
With those goals in mind, we decided to run a brainstorm with the team, categorizing ideas into "Do now," "Worth considering," and "Wild & crazy." We invited the working group: PM Ben Stern, engineering manager Thomas Wright, designer Jordan Hsu, engineers Josh Tabak and Stanley Huang, in addition to many other cross-functional partners from the research, data, support, marketing, and sales teams.
Marketing offered design ideas, product shared feedback on research, and engineers wrote suggestions for UX. We couldn't have generated such a diverse list of ideas without everyone on board, and even though everyone came from a different perspective, we were excited to see common themes emerge. To synthesize input, we grouped related ideas into those main themes. Then, Ben mapped suggestions to the user feedback that we received and derived a shortlist of priorities.